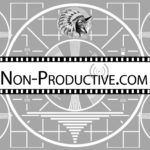 Join the NonPro Clip Keeper as he revisits Saturday Nightmares, the greatest horror convention around!
Special guests include the casts of The Return of the Living Dead, Arachnophobia, Phantasm, Hellraiser, House of 1000 Corpses, Black Sunday, and tons more!
Including interviews with A. Michael Baldwin, Allan Trautman, Barbara Steele, Beverly Randolph, Brian Peck, Debbie Rochon, Doug Bradley, Jewel Shepard, John Philbin, Julian Sands, Sid Haig, and Will Stout as well as Headstone City, Little Punk People, and the ghouls behind the NJ Zombie Walk!
Featuring special guests: The Final Girl Support Group


Here are some pics from the show!
(forgive our old, obnoxious watermarks – we'll post new versions soon!)
[nggallery id=2]
[originally broadcast June 2011]