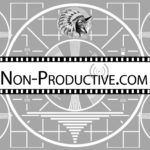 NonPro talks about the latest news in geek culture, including…
Geeks Invade the Oscars!
Black Panther vs Infinity War!
Jurassic Park Confession!
Spider-Man makes something old, new again!
Ghostbusters 3 vs Ghostbusters 2016!
Is Equal-Opportunity Hatred, Progress for 2019?
The Punisher Hates Cops!
Netflix Hates Marvel!
How are we going to handle actors leaving?
Kingdom Hearts 3 (Part 11??)
Pascal! HIS NAME WAS PASCAL!
All this and more, from Non-Productive.com!