Near Mint
Tuesdays from 7-8pm eastern.
Well folks, today's the day that Netflix releases Iron Fist, the latest in a line of hugely popular Marvel Comics based shows. But unlike Daredevil, Jessica Jones, and Luke Cage…
THIS WEEK IN GEEK: our San Diego Comic Con recap!
SDCC 2016
[ 44:03 ]
Play Now
|
Play in Popup
|
Download
Listen in as friendships are thrown out the helicarrier window as the geeks at NonPro take on Marvel's latest blockbuster movie event: CAPTAIN AMERICA: CIVIL WAR.
NonPro - Civil War
[ 1:29:17 ]
Play Now
|
Play in Popup
|
Download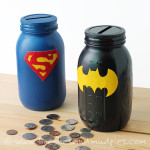 In the past decade, "Superhero Movies" have gone from fringe flops to mainstream bestsellers – but with that popularity fans have found themselves debating just what defines success for their…
NonPro - Success in Superhero Movies
[ 52:59 ]
Play Now
|
Play in Popup
|
Download