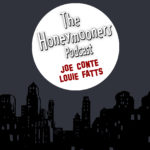 "BILLLL…..YOU better saying something"

This episode is packed with tasty goodness that rivals Krammar's delicious mystery appetizer!
We have a new iTunes Review
A New FGNOTW
One-Word Punchlines
Ad Lib or Not an AdLib
A Ralph Mumble
The Colonnade Room Scene and more!
---
Support our Show
Back us on Patreon!