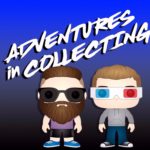 We're halfway through 2022 and it's time for a list – join Dave and Erik as they countdown their favorite figures and releases in the first half of 2022.
Follow us @aic_podcast on Instagram, Facebook, Twitter, and YouTube
Use ur special link zen.ai/AIC to save 20% off your first order at Let's Make Art. Coupon is activated at checkout!
Intro and other voices by Joe Azzari
https://www.instagram.com/voicesbyjoe/
Theme Music is "Game Boy Horror" by the Zombie Dandies
Proudly part of the Non-Productive Network
Advertising Inquiries: https://redcircle.com/brands
Privacy & Opt-Out: https://redcircle.com/privacy