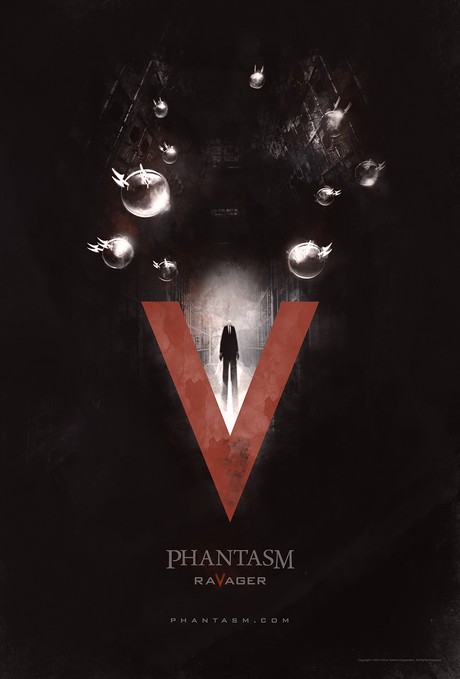 News broke this week of the upcoming Phantasm film and its trailer, but what surprised fans the most was the fact that it's also completed!  How and when did this happen?!
EW Online this week announced: "EW can confirm that Phantasm: Ravager is directed by filmmaker and artist David Hartman, whose résumé includes the TV show Transformers Prime and the Rob Zombie videos American Witch and Lords of Salem. Hartman also worked on the films Bubba Ho-Tep and John Dies at the End, both of which were directed by Phantasm overlord Don Coscarelli. Coscarelli himself cowrote Phantasm: Ravager with Hartman and produced it through his Silver Spheres company with executive producer Brad Baruh."
Upon hearing the news, I immediately reached to Phantasm alum and Ravager star, A. Michael Baldwin, who confirmed: "Working with Dave Hartman was a cool experience, I'm really looking forward to seeing how the fans react."
When I asked about the news coming out of right field, Baldwin told me: "I was brought on to start shooting about 2 years ago…we were all sworn to secrecy on this one."
Phantasm: Ravager is the first film in the series in 16 years, and this month also marks the original's 35th anniversary. The film currently does not have a release date, but with the anniversary, I would love to think that we'll see this sometime by October in time for Halloween. But for now: to whet your appetite, here is the first look at Phantasm: Ravager
And remember….It's NEVER OVER!!!!!