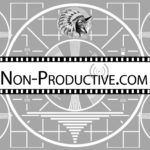 June 28th, 1969, the first brick was thrown in the Stonewall Riots, a moment in history remembered every year as we honor and lift up the entire LGBTQ+ community. For this month's Pride Celebration, it is Non-Productive.com's great pleasure to announce our action-packed month-long event: #MVPride! These characters will be nominated by YOU and take part in a round-robin tournament over four weeks.
Each week will feature new articles from LGBTQ+ authors and allies about characters they feel best represent Pride, and a new podcast where your pals at NonPro rant about the heated competition. The goal of this event is to put a spotlight on the many awesome characters that we know and love (and the ones that might need a little more love!) and to extend a platform to authors to write about those characters and their experiences. We hope you're as excited as we are for this fun-filled month-long event.
Nominate your favorite fictional LGBTQ+ characters using the form below. We'll use the results to seed the competition, so make sure to tell your friends to vote as well! Characters can come from anywhere; television, movies, books, comics, podcasts, whatever!
Are you and LGBTQ+ author or ally? Do you have a favorite character you have a burning passion to talk about? Write about them! Visit our Submissions Page today!
"Wepa" Kevin MacLeod (incompetech.com)
Licensed under Creative Commons: By Attribution 3.0 License
http://creativecommons.org/licenses/by/3.0/