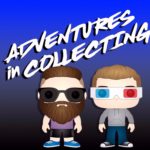 This week's episode marks Playmates Toys' VP of Marketing Pat Linden's return to the show! With Teenage Mutant Ninja Turtles: Mutant Mayhem just a few weeks away from hitting theaters and the marketing hype train long out of the station, we're talking the new TMNT toys and more with Pat!
Keep up-to-date with the latest from Playmates Toys on Instagram @playmatestoys.
Ready to shop better hydration, use our special link https://zen.ai/aicpod20 to save 20% off anything you order.
Save 12% at BlendJet – use our special link and the discount will be applied at checkout! zen.ai/aicpod12
Follow us @aic_podcast on Instagram, Facebook, Twitter, and YouTube
Intro and other voices by Joe Azzari
https://www.instagram.com/voicesbyjoe/
Theme Music is "Game Boy Horror" by the Zombie Dandies
Proudly part of the Non-Productive Network