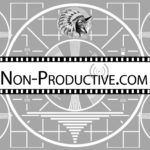 Your personal media gurus here at Non-Productive.com are ready to guide you in all the stuff we're most excited to binge in TV, Movies, and Literature!
Spoiler-Free Plugs for The Umbrella Academy, Russian Doll, Steven Universe – and more!
Oh, and listen as we pitch a brand-new and ridiculous Patreon tier and specifically call out fans by name on the air. Burn those bridges!