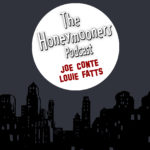 "All right, HAVE fun, but wait til we get to Minneapolis"

This episode we have our usual great "Louie's Observations" segment!
Our main segment is Locations Locations Locations!
We explore how the show used certain cities as great punchlines because they knew that certain sounds are funnier than others!
One and done trivia and more!!