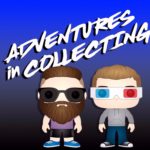 Our guest this week takes us back to the days of saturday morning cartoons, toy commercials, and wacky/original character design. Brandon has been ideating 9 to 5 Warriors for the better part of 10 years, and he's hoping to add his original office object warfare toys to your collection in 2023.
Follow 9 to 5 Warriors on Instagram @9to5warriors and preorder your 9 to 5 Warriors at https://9to5warriors.com
Use our special link zen.ai/aicpod and use aicpod to save 30% off your first three months of Zencastr professional. #madeonzencastr
Get 20% OFF @manscaped + Free Shipping with promo code AIC at MANSCAPED.com
This podcast is sponsored by BetterHelp. Visit betterhelp.com/aic to get 10% off your first month.
Follow us @aic_podcast on Instagram, Facebook, Twitter, and YouTube
Intro and other voices by Joe Azzari
https://www.instagram.com/voicesbyjoe/
Theme Music is "Game Boy Horror" by the Zombie Dandies
Proudly part of the Non-Productive Network