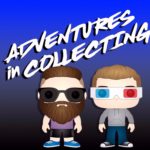 Who's ready to accessorize? This week, Dave and Erik are joined by Greg from Super Action Stuff to talk about his 1:12 scale accessories, how he makes them, and what's coming soon!
Order your super cool Super Action Stuff accessories at superactionstuff.com and follow them on Instagram @superactionstuff
Save $5 off of your Magic Spoon order – visit magicspoon.com/aic and use code AIC at checkout!
Follow us @aic_podcast on Instagram, Facebook, Twitter, and YouTube
Intro and other voices by Joe Azzari
https://www.instagram.com/voicesbyjoe/
Theme Music is "Game Boy Horror" by the Zombie Dandies
Proudly part of the Non-Productive Network