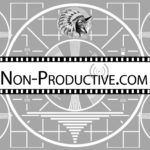 Our Women in Fiction March Madness competition rages on two our second round! Listen in as we explore the brutal results of our first round; the split decisions, the utter landslides, and the amazing upsets!
Fans that listen to and subscribe to our podcast today get early access to voting for the round! Please tell your friends and help spread the word about our competition!
[display_podcast]
Music Credit: Vicnet – Chinese Sportswear
---
This Round Is Closed!
Move on to the next available round here!
Hermione Bracket
GAME 1:
Luna Lovegood from Harry Potter
VS.
Batgirl/Oracle aka Barbara Gordon from DC Comics
We ruined your favorite buddy-character fanfic by making these two top seeds fight in the second round!
GAME 2:
Asami from Legend of Korra
VS.
Eowyn from The Lord of the Rings
It might take a legend of literature to dethrone any Avatar/Korra character from our competition!
GAME 3:
Brienne of Tarth from Game of Thrones
VS.
Katara from Avatar: The Last Airbender
Are there any animators in the house that can make this a reality??
GAME 4:
Donna Noble from Doctor Who
VS.
Rose Tyler from Doctor Who
YOU ASKED FOR IT, WE FINALLY GAVE IT TO YOU!
The battle of the best Doctor Who companion is about to go down!
GAME 5:
Leia Organa from Star Wars
VS.
Ms. Marvel aka Kamala Khan from Marvel Comics
Leia destroyed the original Ms. Marvel in the last round, but is her iconic status enough to knock out this beloved up-and-comer?
GAME 6:
Korra from Legend of Korra
VS.
Azula from Avatar: The Last Airbender
Snake, devour your own tail!
GAME 7:
Peggy Carter from Agent Carter and Marvel Comics
VS.
Judy Hopps from Zootopia
This is almost a rematch of Peggy Carter versus Leslie Knope…
GAME 8:
Merida from Brave
VS.
Moana from Moana
One is a Disney Princess that defies the romantic tropes of the genre, and the other is a Disney "princess" that leads her people through brave example! Wait, actually, they both sort of do this. OMG.
ARE YOU NOT ENTERTAINED??
---
---
Connors Bracket
GAME 9:
Monkey from Kubo and the Two Strings
VS.
Lisa Simpson from The Simpsons
Monkey went from lowest seed to dethrone one of the most popular characters of our competition, but Lisa is a underdog in her own right – who will win??
GAME 10:
Furiosa from Mad Max: Fury Road
VS.
Professor McGonagall from Harry Potter
We think McGonagall would do well in the Mad Max universe.
GAME 11:
Belle from Beauty and the Beast
VS.
Toph Bei Fong from Avatar: The Last Airbender
The behemoth that is Avatar is up against Emma Watson and a movie that's opening up this weekend. Gasp!
GAME 12:
Lady Eboshi from Princess Mononoke
VS.
Mulan from Mulan
Stay tuned to the NonPro Kickstarter that tries to fund this actual movie.
---
---
Ripley Bracket
GAME 13:
Rey from Star Wars: The Force Awakens
VS.
Katniss Everdeen from The Hunger Games
This battle is the very embodiment of "Strong Female Characters"
GAME 14:
Daria from Daria
VS.
Marceline the Vampire Queen from Adventure Time
Hahahahahahaha, excellent.
GAME 15:
Jessica Jones from Marvel Comics
VS.
Sansa Stark from Game of Thrones
Sansa defeats the odds to do battle against the insanely popular Jessica Jones, but will she survive long enough to fight Daenerys in the next round? Or will be it a Netflix showdown??
GAME 16:
Daenerys Targaeryen from Game of Thrones
VS.
Eleven from Stranger Things
Daenerys has an army with her, but that won't protect her in the Upside down! Will she last long enough to fight Sansa in the next round, or will Eleven take the day and come back to face off against Netflix rival Jessica Jones in the next round?