SEASON'S GREETINGS, NONPRODUCTIVEERS!
We are pleased to announce that this year's advent calendar will feature something near and dear to all of our hearts during this holiday season: Horrible, awful, terrifying puppets and dolls!
Howdy Doody Part 2: The Revenge of Doh!
For those of you that missed yesterday's post: Your welcome. For those of you that didn't, you no doubt remember that beloved stringed Conan O'Brian impersonator, Howdy Doody, had a Christmas special in 1957. Now, we are proud to present to you: Howdy Doody's Christmas Party, a children's record from RCA Victor released in 1951.
Divorced from the visuals, Howdy's voice is even more upsetting somehow. Maybe it's because the sleeve art shows him to be a real boy, yet somehow shoves it back in Howdy's face by making Bob Smith seem even realer.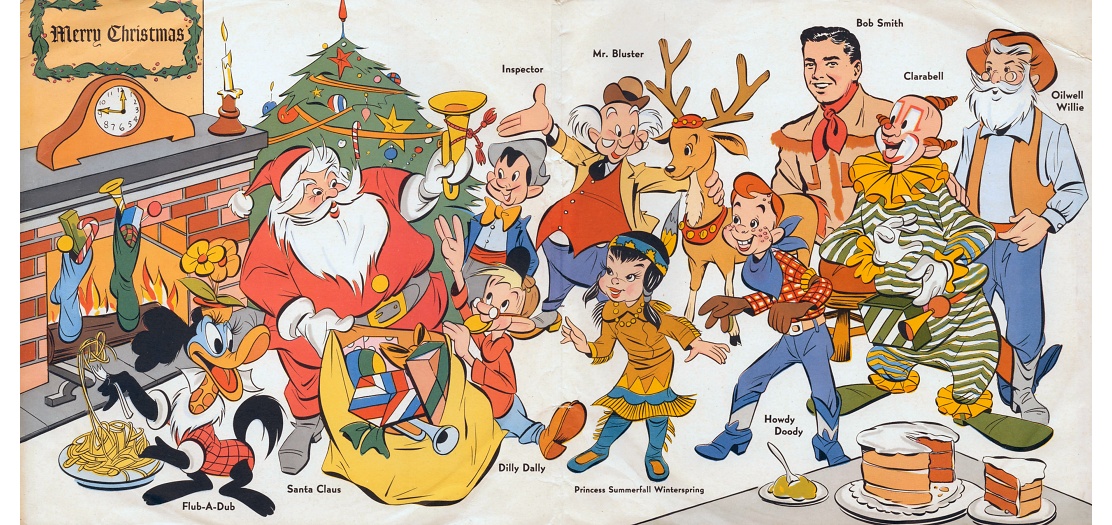 Well, judge for yourselves: here is the album!
Be sure to return tomorrow for another in our series…

Show your support for Creepmas by following us!
(Hat Tip to Kiddie Records Weekly for the images and songs!)