An apt panel title for a day of Saturday chaos at the 2010 New York Comic Con, Comedy Central's Butters: An Evening of Chaos panel took place from 8:15pm to 9:00pm.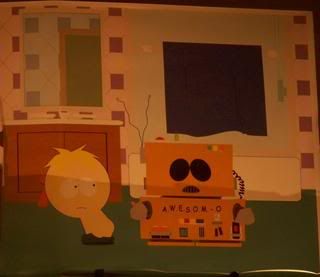 The tables were pushed up against the wall and volunteers set out a variety of Butters merchandise. The room filled quickly and one of the panel organizers pulled people from the audience and had them line up by the stage area.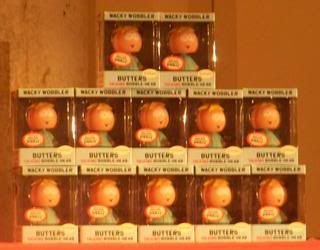 The entire panel was to be a trivia game in which the chosen audience members would answer fairly easy questions, such as what Butters' name was when he disguised himself as a little girl (Marjorine). Participants received A Little Box of Butters for correct answers. There were consolation prizes as well. Those who gave incorrect answers received a Butters bobble head. Smaller prizes, like rubber bracelets, were thrown to the rest of the audience.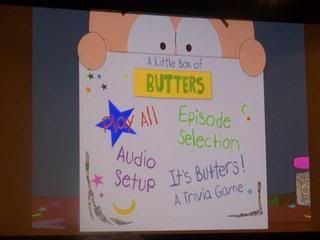 It was a cute panel, much like Butters himself, and especially tailored to fans of the character–not just his Professor Chaos persona.