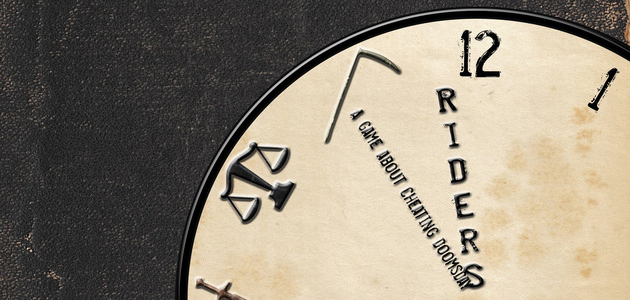 1. What was the first game you played/fell in love with?
First game I ever played was Dungeons and Dragons; I had no idea what I was doing and I stumbled around running stuff, but it made me think 'what if'. First game I loved? Champions, which I played in college and it was the first time it let me create whatever I wanted.
2. What's the most amazing experience you've ever had running one of your own games?
I worked on C°ntinuum: roleplaying in the Yet, my first published credit. At GenCon, I had another game designer insist it was 'unplayable'… and in the span of two hours, he bought into the setting and system, agreeing 'yes, this is playable' and had a blast. I loved that another person 'got it' and was able to look into the world we had built.
3. What kind of stories do you think are missing in mass media?
I think we need more stories of ordinary people doing positive and extraordinary things. For as much as I love superheroes, adventurers and special ops commandos, I want to see that school teacher or the store owner stand up and do something extraordinary. Also, I think Riders would make an excellent TV series, so yes, Riders is missing from mass media.
4. What is it about being from New Jersey that makes your viewpoint unique?
We have such a width and depth of culture here that it informs every action I take. For every crack someone makes about 'what exit', I remind them that I am a 75 minute drive from clean beaches, 50 minutes from unspoiled woodlands and a half-hour train to New York City. I could eat a different ethnicity of food every day and not repeat for weeks. I can run into a half-dozen languages in a day and I live across the street from an Art Deco diner and a community theater, a 10 minute drive to several museums and an hour from a plane which can take me anywhere in the world. Bon Jovi, Count Basie, Jack Nicholson and countless others called this home at one point. Somewhere in New Jersey is a microcosm of the rest of America.
5. If you weren't writing, what would you be doing with your life?
I hope to teach Brazilian Jiu-Jitsu in my old(er) age; I've been training for years but would like to open a school.
6. What's your favorite type of apocalypse? (To write about or live through)
It's a toss-up between a new apex predator challenging humanity for position of top dog, killer robots or Judgment Day-style, extra crispy. I don't want them to happen; I like the world going on more or less peacefully.
7. What assets do you bring to our fill-in-the-blank post-apocalypse gang? Why should we keep you alive??
I can put three rounds into an area the size of a quarter at 50 feet (no, really), have wilderness survival skills from prepping animals to creating shelter and potable water, and I know how to operate and repair various machinery. The question is, what will you give me for joining you?
8. What's your favorite depiction of death from art?
Depictions of plague doctors intrigue me. The precautions we think we can take to stave off the end…

9. Do you have any gaming superstitions? Dice Karma, etc
I'm pretty rational, and my dice are polyhedral so they don't mind other people rolling them…
10. If you could play a game with any person, living or dead, who would it be and why?
I play a post-apocalyptic boffer LARP called Dystopia Rising, and I would like Vin Diesel to play as part of my in-character gang. I think it would be a blast since he'd be able to both role-play as well as engage in the physicality of the play style.
Riders: A Game About Cheating Doomsday has been fully funded on Kickstarter, but can use some help reaching its stretch goals. With plenty of perks for support, visit the page today!